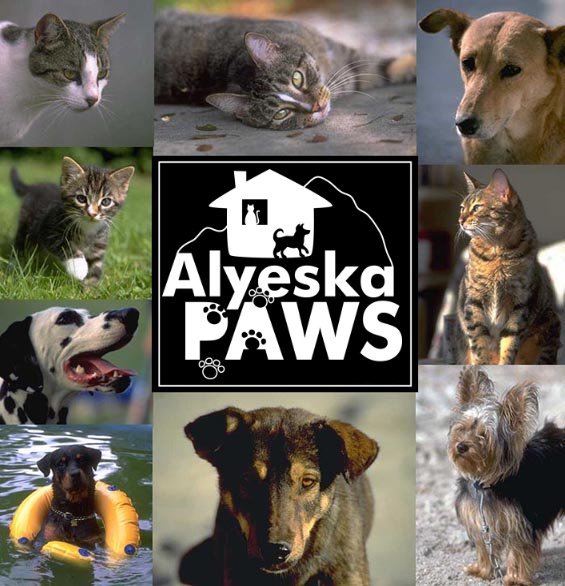 We offer three alternatives to traditional pet kenneling. By using our services, you can leave home with peace of mind knowing your pet will receive the very best of care and at the same time never see the inside of a cage during your time away. And with our pet sitting or house sitting service, you have the added assurance that the safety of your home is being looked after.
Take a look through our website. You'll find a wealth of information about who we are, what we do, and how we do it. And if you happen to have any questions, give us a call or send us an email. We'd be thrilled to speak with you about your pets and their needs!

And when the realities of life call you away from home, we hope you will entrust Alyeska PAWS with the care of your furry family members.

We look forward to serving you and your pets!





PLEASE NOTE: Due to the unique and popular nature of the services Alyeska PAWS offers, we anticipate our small pet sitting service staff being booked months in advance for the most-traveled holidays and seasons. Please keep this in mind when planning your next vacation.
.